The longmouth pipefish is an interesting freshwater fish found in Asia and known only from the Sambas River and Natuna Islands in Indonesia. It has a long brown body and a long thin nose. These fish grow to an adult size of about 13 inches long, possibly longer. The longmouth pipefish is ovoviviparous, which means the fertilized eggs are hatched within a parents body. In this case, it is the male fish that carries the eggs in a brood pouch found under the tail.
The longmouth pipefish should be kept in an aquarium of 50 gallons or larger due to the potential size it may reach as an adult. The aquarium should be heavily planted with plenty of hiding spaces provided. Driftwood pieces (ZM2001) and a sandy substrate (CS7581) with subdued lighting and gentle to moderate water flow are ideal.
As a true freshwater pipefish, the longmouth pipefish does not seem to be particular about water chemistry. As long as extremes are avoided, they can be expected to do well in both moderately soft and moderately hard water. A pH of 7.0, hardness of 10 dH and temperature of 72 to 77 °F seems to work well.
The longmouth pipefish needs a diet rich in live and frozen foods such as live black worms and small ghost shrimp as well as frozen mysis shrimp (SF8201). It will be beneficial to soak live or frozen foods in a probiotic supplement such as Bio-Pro Plus (AL168) to enhance the nutritional profile of the food and ensure good health. An appetite stimulant such as Garlic Guard (SC6660) may also be beneficial.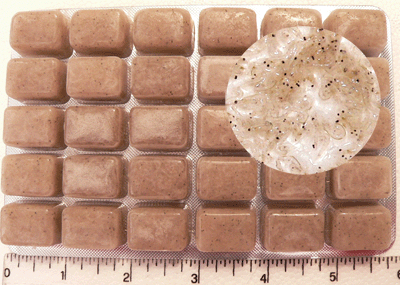 The longmouth pipefish is a shy and peaceful fish. It is best maintained in a species aquarium or with very peaceful fish such as cory catfish or hatchetfish. Any tank mates that pick at or pester the longmouth pipefish or aggressively compete with it for food, will cause stress to this fish's delicate immune system and may result in illness. Longmouth pipefish are peaceful with each other and may be maintained in groups.